WALK 12,750 STEPS THIS MAY
One step for each

person living
with dementia in our region
May 27, 10am to 1pm Drop-In Walk at Trent Unversity or host your own Walk
This May, walk 12,750 steps to celebrate and honour the people in our region who are living with dementia. The 2023 IG Wealth Management Walk for Alzheimer's will be held at Trent University, or you can walk your own way! Will you do 12,750 steps in one day, or work up to it over the whole month? Are you feeling ambitious? Try walking 12,750 steps every day for the month of May. Whatever you choose, we believe in you to reach your goal!
Not sure how to register or donate?
Watch these videos or email ryan@alzheimerjourney.ca
CASH AND/OR CHEQUE PLEDGES
Please ensure that all cash/cheque donations are recorded on a pledge form
DOWNLOAD PLEDGE FORM
Note that full mailing addresses are required to issue tax receipts to the people that pledge you. Also, please be aware that extra time is required in order to process tax receipts for cash and cheque donations.
Cash and/or Cheques can be mailed/Dropped off to
18-360 George Street North
Peterborough, ON, K9H 7E7
HAVING TROUBLE REGISTERING/FINDING A TEAM?
We want to help you! Please contact Ryan Arnold, Donor Relations Coordinator at ryan@alzheimerjourney.ca or (705) 748-5131 ext. 232 and he will be happy to assist you.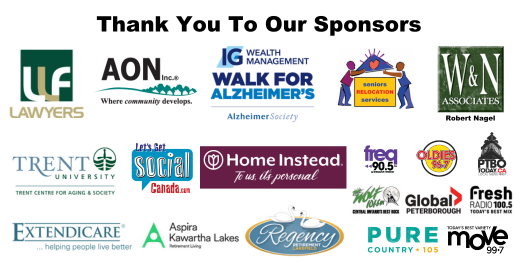 Donate:
Sponsor a Participant or Team:
Participate:
Event Progress - Goal $112,750
Honour Roll: Participants